HOME
> What's on > Events > College > 2023 ICSI Field Trip
2023/04/13
2023 ICSI Field Trip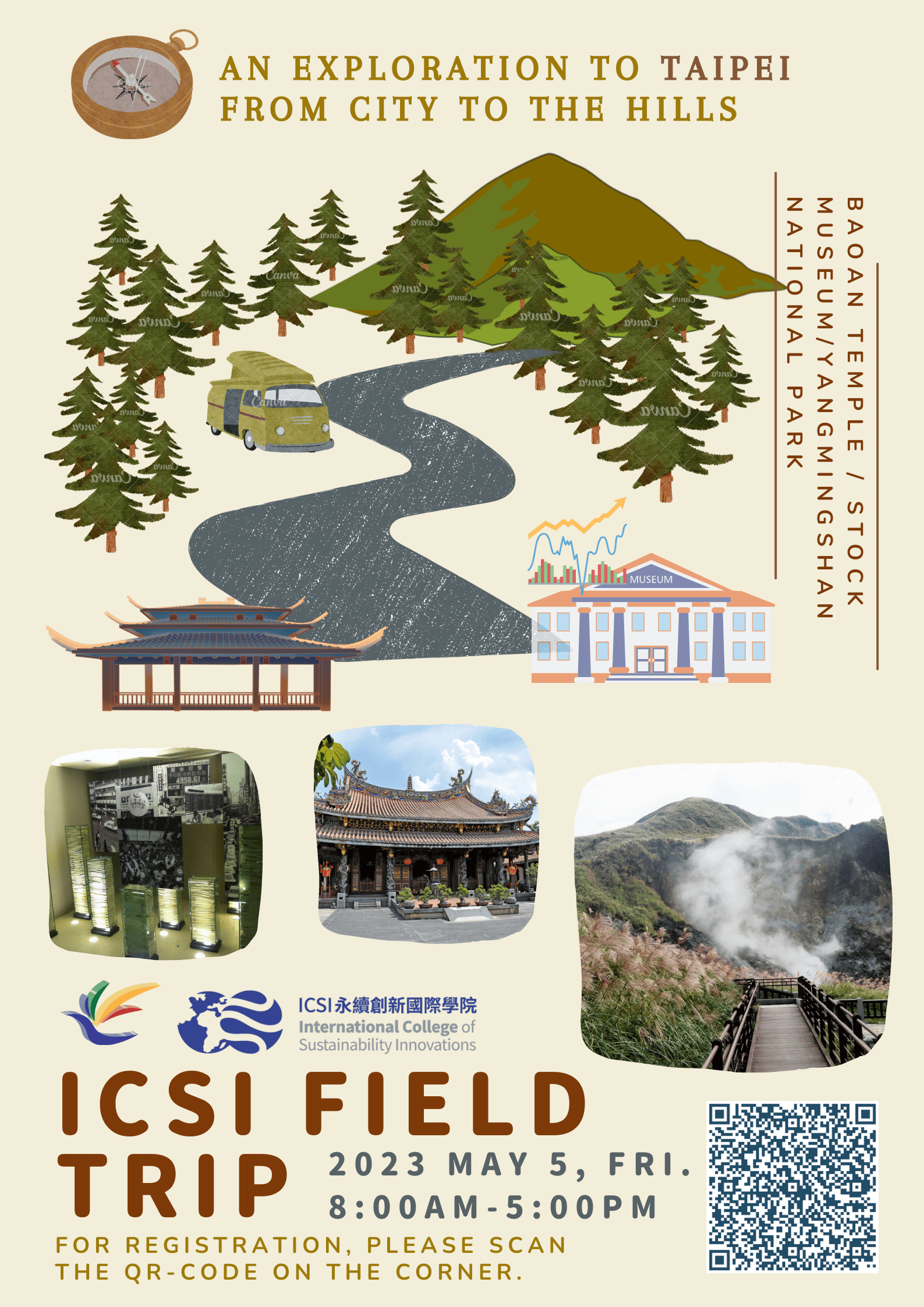 Time for outing again!
ICSI is about to hold a field trip on May. 5 (Friday), from 8AM to 5PM.

During the day, we gonna visit Taiwan Stock Museum, Dalongdong Baoan Temple and Yangmingshan National Park to have a deeper look of the different faces of Taipei City.
Please note only the first 60 registered students get the acceptance owing to the limited budget and visiting site spaces. The fee for the field trip is free, but those accepted students are required to submit a deposit of NTD 1,000 in advance. It will be refunded to the students on the field trip day if he/she does show up on the day.

*Please understand that the deposit is for the charges which could not be deducted, such as the meals/bus rental fee/booked itinerary which would not be covered by the ICSI budget.
The registration starts on 8AM, April 1 (not a kidding for the April Fools' day, don't worry), please go to https://docs.google.com/forms/d/1cWnFnGAHD5O-CPGASobLiEEin8kqE3b8L4yNTO9oAXA/edit